"Water access for everyone with Low-tech solutions"
Meeting with Smart centre association members
On our way up along Lake Malawi, we stopped in Mzuzu for several days to visit a low tech association. We met James, manager at the SMART Centre. The SMART Centre is an association based in Mzuzu that trains entrepreneurs to build water access points. They focus on drilling methods and building low-cost water pumps. These are built with locally available materials and are therefore easily repairable.
In the context of our collaboration with the Low-tech Lab, as Low-tech Explorer we took a closer look at their activities. The Low-tech Lab is a French association that helps to highlight useful, accessible and sustainable solutions identified around the world. The SMART centre has already trained over 60 people. About 20 entrepreneurs interact regularly with the association. They share their experiences and are trained on new pump and new drilling technologies. They also have the possibility to borrow drilling equipment from the workshop to help them launch their business.
We met Alex who was trained in 2014, he has set up his own water pump installation business and is making a successful living from it. He took us to a site where a borehole was being drilled.
Turn on English subtitle on YouTube for the video
Tutorials, drilling and water pumps
The SMART Centre Mzuzu is part of the SMART Centre group gathering similar associations in neighbouring countries. The centres work together to develop simple solutions that are adapted to local needs, economical and easily repairable. They then create tutorials to train entrepreneurs in these new technologies. They also organise conferences to share their experiences and skills.
One example is the Rope Pump. It raises water to the surface with the help of a rope and plastic rings. A recycled bicycle wheel, operated by a crank, sets the rope in motion and the rings act as paddles to lift the water. This solution is made from inexpensive materials available anywhere in Malawi and can therefore be easily repaired.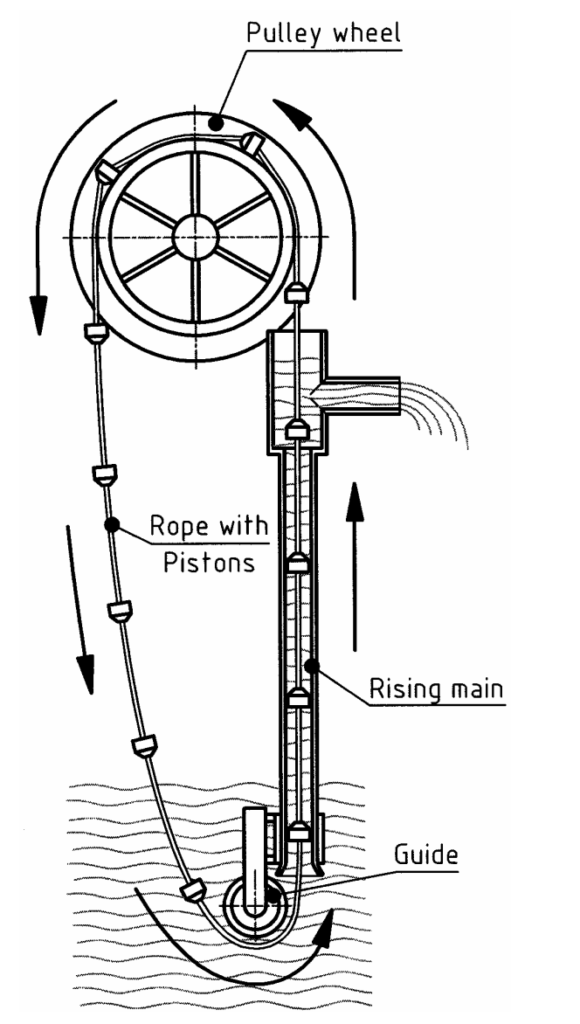 Sustainable results
The strength of this training model is that it leads to the creation of jobs and business for the entrepreneurs. The return on investment is stable. Even if the association has to stop, the knowledge is now spread. The entrepreneurs can in turn train new apprentices. In this way, they become self-sufficient and also guarantee economic and sustainable access to water.